World Stroke Day: Reduce The Risk Of Stroke
World Stroke Day is observed annually on October 29th to raise awareness about strokes and promote stroke prevention, treatment, and support for stroke survivors.
Strokes are a leading cause of disability and death
Strokes are a leading cause of disability and death worldwide, so it's crucial to educate people about the risk factors and warning signs associated with this medical condition.
On World Stroke Day, healthcare organizations, medical professionals, and advocacy groups often hold events and campaigns to emphasize the importance of recognizing the signs of a stroke and seeking immediate medical attention.
The primary message is summed up in the acronym "FAST," which stands for:
Face: Look for drooping on one side of the face.
Arms: Check if one arm can't be raised or is weak.
Speech: Listen for slurred speech or difficulty in speaking.
Time: Act quickly and call emergency services if you observe any of these signs.
World Stroke Day is an opportunity for individuals, communities, and healthcare professionals to come together and work towards reducing the impact of strokes on society.
Here are some ways people can get involved and make a difference on this important day:
World Stroke Day: Education and Awareness:
Spread the word about World Stroke Day through social media, community events, or educational programs. Share information about stroke prevention, warning signs, and the importance of quick action.
World Stroke Day: Health Screenings:
Organize or participate in health screening events that check blood pressure, cholesterol levels, and other stroke risk factors. Identifying these risks early can lead to preventive measures.
Fundraising:
Support organizations dedicated to stroke research, treatment, and patient support through fundraising activities. Every donation helps advance stroke care and research.
Healthy Lifestyle Initiatives:
Encourage people to make positive lifestyle changes, such as adopting a healthier diet, engaging in regular physical activity, quitting smoking, and reducing alcohol consumption to lower their stroke risk.
Support for Stroke Survivors:
Show compassion and support for stroke survivors and their families. Consider organizing support groups or outreach programs to help those affected by strokes.
Advocacy:
Advocate for better stroke care and policies in your community or on a larger scale. This can include pushing for improved emergency response systems or increased funding for stroke research.
Learning CPR and First Aid:
Knowing CPR and basic first aid can be invaluable when someone is experiencing a stroke or another medical emergency.
Consider taking a CPR course to be better prepared to help in a crisis.
Engage Schools and Youth:
Partner with local schools and educational institutions to include stroke awareness and prevention in their curriculum. Engaging the younger generation can help create a culture of stroke awareness.
By taking these actions, individuals and communities can make a significant impact on reducing the prevalence and consequences of strokes.
World Stroke Day is a reminder that strokes can affect anyone, but with awareness, education, and proactive steps, we can work towards a world where strokes are less frequent, less debilitating, and less fatal.
World Stroke Day plays a vital role in reducing the global burden of strokes by increasing awareness, promoting healthy habits, and ensuring that stroke patients receive the best possible care. It is a day to remind everyone of the importance of stroke prevention and early intervention to save lives and prevent long-term disability.
World Stroke Day is celebrated every year on 29 October.
The main objective of celebrating this day is to make people aware of the dangers of stroke. A large number of people around the world die due to brain stroke.
Stroke is a condition when the blood supply to the brain stops. There can be many reasons for stroke. Wrong eating habits, insomnia, high BP, changing lifestyle etc. are the main reasons. Sometimes the risk of brain stroke also increases due to lack of nutrients in the body.
In such a situation, today we will tell you which foods can be eaten to reduce the risk of stroke.
Green leafy vegetables
Green leafy vegetables are rich in nitrates and other nutrients, which may help reduce the risk of stroke. For this, you can include leafy vegetables like spinach, kale, and collards in your diet.
Walnut
Walnuts rich in antioxidant properties are very beneficial for health. People who regularly eat walnuts may have a reduced risk of stress and stroke.
citrus fruits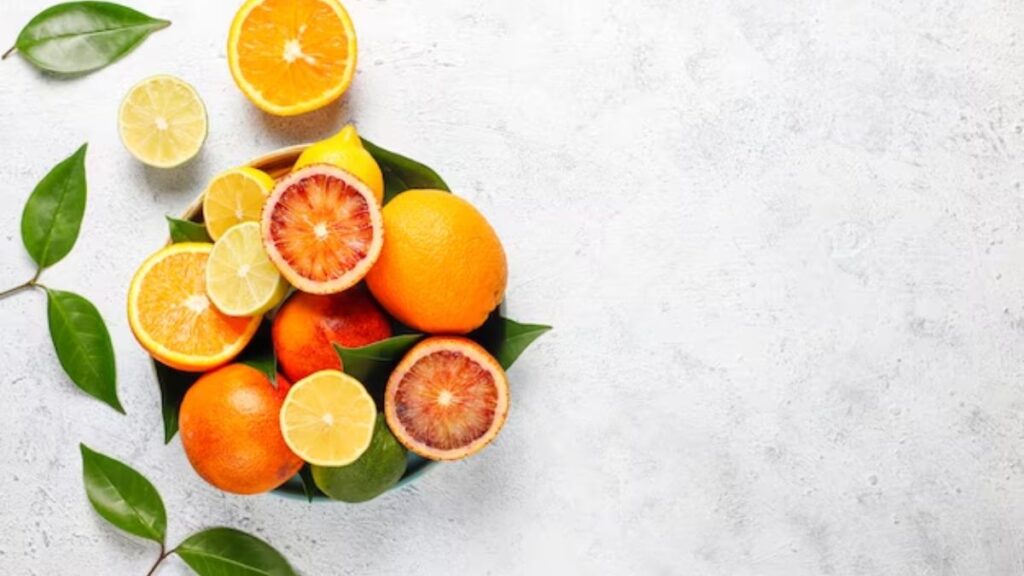 Citrus fruits are a good source of vitamins and minerals. They are rich in Vitamin C, folate and potassium.
Antioxidant and anti-inflammatory properties are also found in them, which can help in protecting against stroke.
fatty fish
Fatty fish are high in omega-3 fatty acids, which help reduce the risk of stroke by improving blood flow.
To prevent stroke, fatty fish like salmon and mackerel can be included in the diet.
Curd
Curd is considered a treasure of health.
It contains calcium, potassium and probiotic properties, which promote heart health.
It is also helpful in reducing the risk of stroke.
Additionally, the day serves as a platform to address risk factors like high blood pressure, diabetes, smoking, and an unhealthy diet.
It encourages lifestyle changes to reduce the likelihood of having a stroke.
Information about rehabilitation and support for stroke survivors is also provided to help them lead fulfilling lives.
World Stroke Day is observed annually on October 29th to raise awareness about strokes and promote stroke prevention, treatment, and support for stroke survivors. Strokes are a leading cause of disability and death Strokes are a leading cause of disability and death worldwide, so it's crucial to educate people about the risk factors and warning…
World Stroke Day is observed annually on October 29th to raise awareness about strokes and promote stroke prevention, treatment, and support for stroke survivors. Strokes are a leading cause of disability and death Strokes are a leading cause of disability and death worldwide, so it's crucial to educate people about the risk factors and warning…