The Principles of Child Growth and Development
Child growth and development are intricate processes that shape the foundation of a child's life. Understanding these principles is crucial for parents, caregivers, educators, and anyone involved in the upbringing of children.
Here, we delve into the key principles of child growth and development, providing valuable insights and knowledge to help you navigate this remarkable journey.
Introduction
Child growth and development refer to the physiological, cognitive, emotional, and social changes that occur from infancy to adolescence. These changes are driven by a combination of genetic factors, environmental influences, and personal experiences. To comprehend these principles fully, we need to explore various aspects of a child's life.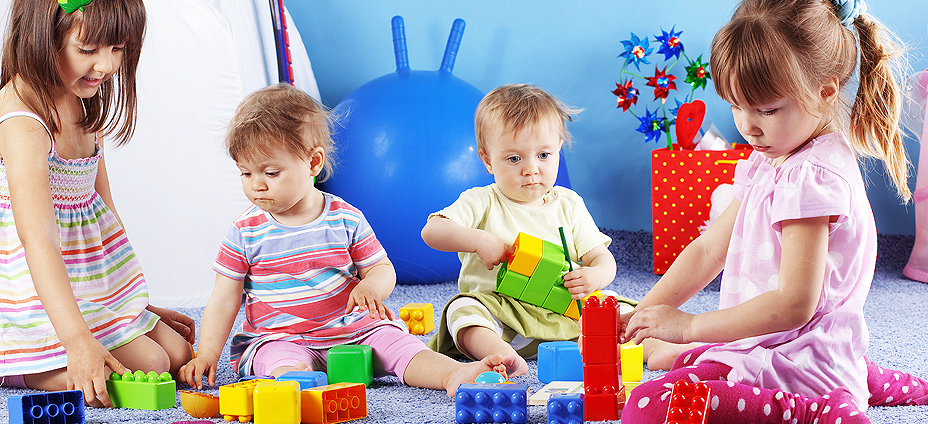 Physical Growth
Physical growth is the most apparent aspect of child development. Infants rapidly transition from helpless newborns to toddlers with the ability to walk, talk, and explore their surroundings. Proper nutrition, regular exercise, and adequate sleep play pivotal roles in ensuring optimal physical growth. Bones lengthen, muscles strengthen, and motor skills improve, allowing children to engage in various activities that contribute to their overall well-being.
Cognitive Development
Cognitive development involves the growth of intellectual abilities, problem-solving skills, and language acquisition. Jean Piaget's theory of cognitive development highlights how children progress through distinct stages, from sensorimotor intelligence in infancy to abstract reasoning in adolescence. Stimulating environments, educational games, and interactive learning foster cognitive growth, preparing children for academic success and lifelong learning.
Emotional Development
Emotional development revolves around understanding and managing emotions. Children learn to identify and express their feelings, as well as recognize emotions in others. The attachment theory emphasizes the significance of secure emotional bonds between caregivers and children, shaping the child's ability to form healthy relationships in the future. Creating a nurturing environment, practising active listening, and providing emotional support are essential in fostering emotional development.
Social Development
Social development refers to the progression of interpersonal skills, empathy, and the ability to cooperate with others. Children learn to navigate social situations, share, take turns, and resolve conflicts. Peer interactions and exposure to diverse social settings contribute to the development of communication skills and a sense of belonging. Encouraging teamwork, participation in group activities, and teaching respect for others' perspectives are instrumental in promoting positive social growth.
Moral Development
Moral development encompasses the understanding of right and wrong, as well as the development of values and ethical reasoning. Lawrence Kohlberg's theory of moral development outlines stages that individuals pass through in their moral reasoning. Parents and educators play a crucial role in modelling ethical behaviour and guiding children toward making principled decisions.
Language and Communication Development
Language development is a remarkable journey that starts with a child's first babble and progresses to complex conversations. Exposure to rich language environments, storytelling, reading, and interactive discussions contribute to vocabulary expansion and language fluency. Communication skills are not only vital for self-expression but also for effective interaction with peers and adults.
FAQ
Q1. What are the key principles of child growth and development?
A1. Child growth and development encompass various aspects such as physical, cognitive, emotional, social, and moral development. These principles highlight how children evolve in their abilities, understanding, and interactions with the world around them.
Q2. How does physical growth impact child development?
A2. Physical growth involves changes in height, weight, and overall body composition. It plays a vital role in a child's ability to explore their environment, engage in physical activities, and develop motor skills. Proper nutrition, regular exercise, and adequate sleep contribute significantly to healthy physical growth.
Q3. What is cognitive development, and why is it important?
A3. Cognitive development refers to the progression of intellectual abilities, including problem-solving, memory, attention, and language acquisition. This aspect lays the foundation for academic success and lifelong learning, allowing children to make sense of the world around them and adapt to new challenges.
Q4. How does emotional development influence a child's well-being?
A4. Emotional development involves recognizing and managing emotions. It's crucial for children to learn how to express their feelings and understand the emotions of others. Positive emotional development contributes to healthy self-esteem, resilience, and the ability to form strong relationships.
Q5. What role does social development play in a child's life?
A5. Social development encompasses the development of social skills, empathy, and the ability to interact effectively with peers and adults. Through social interactions, children learn valuable lessons in cooperation, communication, and conflict resolution, preparing them for success in various social settings.
Q6. How does moral development contribute to a child's character?
A6. Moral development involves understanding right from wrong and developing a sense of ethics and values. Children progress through stages of moral reasoning, shaping their decision-making processes. Nurturing moral development involves modelling ethical behaviour and encouraging thoughtful decision-making.
Q8. How can caregivers and educators support child growth and development?
A8. Caregivers and educators play critical roles in fostering child development. Providing a safe and stimulating environment, offering opportunities for exploration and learning, and nurturing emotional connections are all ways to support children in their growth journey.
Q9. Are there specific milestones parents should be aware of?
A9. Yes, child development is marked by certain milestones in areas like motor skills, language development, and social interactions. While every child is unique, these milestones serve as general guidelines for tracking a child's progress and identifying potential areas of concern.
Conclusion
Child growth and development are multifaceted processes that influence every aspect of a child's life. By understanding these principles, we can provide the necessary support and guidance to ensure children reach their full potential. From physical well-being to cognitive prowess, emotional intelligence to social adeptness, and moral integrity to linguistic fluency, every facet of development is interconnected and deserves attention.
Child growth and development are intricate processes that shape the foundation of a child's life. Understanding these principles is crucial for parents, caregivers, educators, and anyone involved in the upbringing of children. Here, we delve into the key principles of child growth and development, providing valuable insights and knowledge to help you navigate this remarkable…
Child growth and development are intricate processes that shape the foundation of a child's life. Understanding these principles is crucial for parents, caregivers, educators, and anyone involved in the upbringing of children. Here, we delve into the key principles of child growth and development, providing valuable insights and knowledge to help you navigate this remarkable…