PM Inaugrates 'Lata Mangeshkar Chowk'
As a tribute and in honor of legendary singer Late Lata Mangeshkar, Ayodhya's famous new ghat crossing is now named 'Lata Mangeshkar Chowk'.
About Lata Mangeshkar Chowk
The Prime Minister, on the occasion of the 93rd birth anniversary of the Late Lata Mangeshkar, congratulated the Government of Uttar Pradesh and the Ayodhya Development Authority for this innovative effort. He paid heartfelt tributes to the late Lata Mangeshkar on behalf of all the countrymen. Prime Minister Narendra Modi said via video message, "Lata didi's vocals will keep every particle of this country connected for ages to come."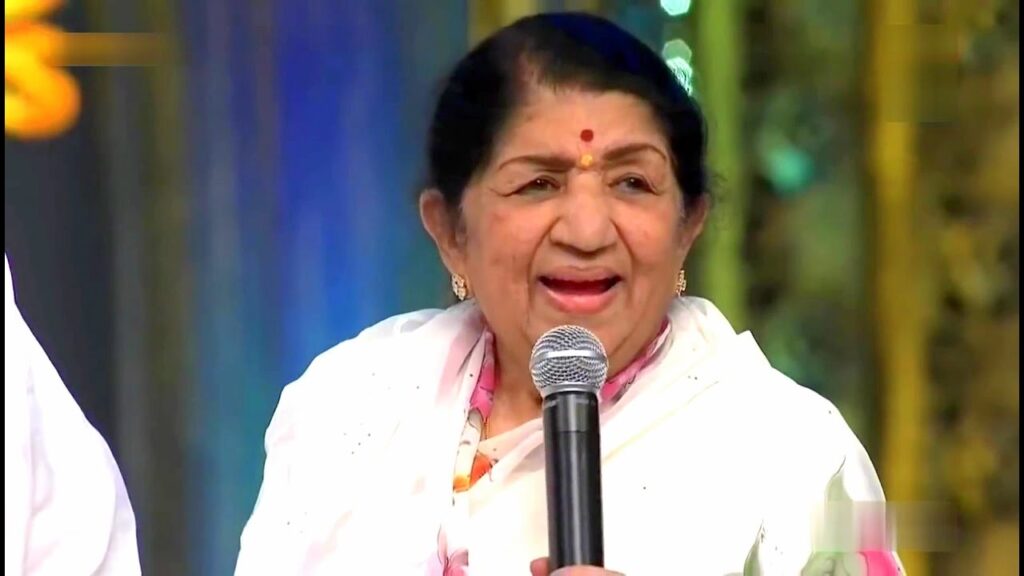 Veena, the symbol of musical practice
A 40 feet long and 12 meters high Veena idol weighing 14 tons has been installed at the crossroads. The colossal statue of the yantra is made by Padma Shri awardee Ram Sutar, who took two months to build it. This is the first place in the country where such a huge musical instrument has been installed.
Prime Minister Modi underlined that the huge Veena of Maa Saraswati installed at Lata Mangeshkar Chowk in Ayodhya will become a symbol of musical practice. The Prime Minister further said that the 92 white lotuses made of marble in the flowing water of the lake in the Chowk complex represent the life span of Lata ji. PM Modi also underlined that this square named after Lata didi will serve as a place of inspiration for people associated with the world of art.
Special Connect with Ayodhya
The Prime Minister recalled the hymn 'Mann ki Ayodhya till the sun, till Ram does not come' sung by Lata didi and commented on the imminent arrival of Lord Shri Ram at the grand temple of Ayodhya. He said that the name of Lata didi, who established Ram among crores of people, is now permanently associated with the holy city of Ayodhya. Hence the Lata Mangeshkar Chowk built in his memory has been built before the completion of the grand temple.
The Prime Minister further said that many countrymen have experienced Lord Rama through Lata Ji's songs, 'Shri Ramchandra Kripalu Bhaj Maan, Haran Bhava Bhaya Daruna', or be it hymns like 'Payo Ji Maine Ram Ratan Dhan Payo. .
In concluding his address, the Prime Minister emphasized the need to take responsibility for passing on India's culture to the generations to come, while taking pride in India's 1000-year-old heritage.
Read More:- https://achinhimanshu.com/pm-modi-nepal-visit/
As a tribute and in honor of legendary singer Late Lata Mangeshkar, Ayodhya's famous new ghat crossing is now named 'Lata Mangeshkar Chowk'. About Lata Mangeshkar Chowk The Prime Minister, on the occasion of the 93rd birth anniversary of the Late Lata Mangeshkar, congratulated the Government of Uttar Pradesh and the Ayodhya Development Authority for…
As a tribute and in honor of legendary singer Late Lata Mangeshkar, Ayodhya's famous new ghat crossing is now named 'Lata Mangeshkar Chowk'. About Lata Mangeshkar Chowk The Prime Minister, on the occasion of the 93rd birth anniversary of the Late Lata Mangeshkar, congratulated the Government of Uttar Pradesh and the Ayodhya Development Authority for…