Intended to deepen ties, said PM Modi ahead of Nepal visit what's on the agenda
Highlighted

PM Modi is on a visit to Nepal on Monday

He will offer prayers at Maya Devi temple in Lumbini on the occasion of Buddha Jayanti PM Modi and Nepal's PM Deuba will discuss on increasing cooperation.

On the occasion of Buddha Jayanti, Prime Minister Narendra Modi is on a visit to Nepal on Monday at the invitation of his counterpart Sher Bahadur Deuba.
Ahead of his visit to Lumbini, PM Modi said in a statement that the purpose of his visit was to "celebrate and further deepen the time-honored ties" between India and Nepal.
"Our relations with Nepal are unmatched. The civilizational and people-to-people contacts between India and Nepal are an enduring building of our close ties. The purpose of my visit is to celebrate and deepen these time-honored ties that have been fostered over the centuries and are recorded in our long history of interaction.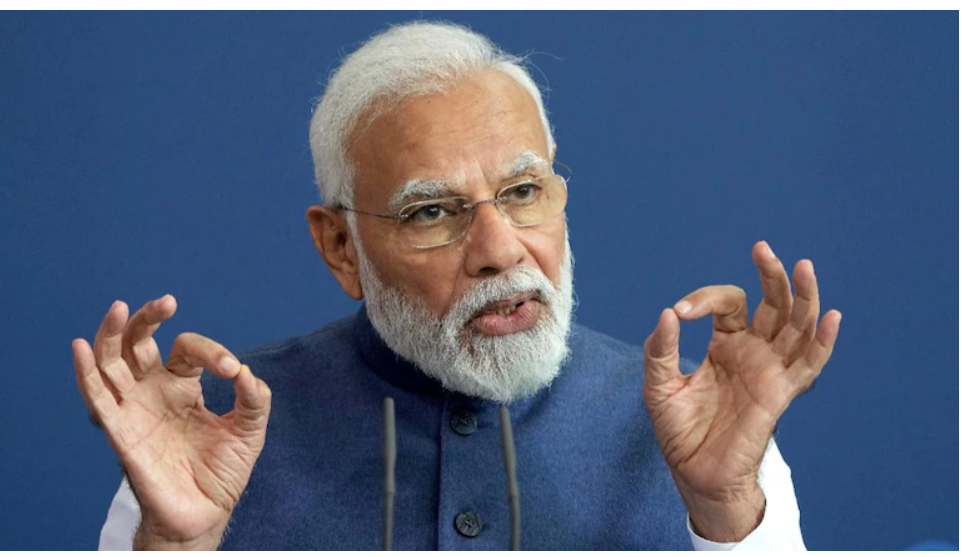 work schedule
On the occasion of Buddha Jayanti, PM Modi will offer prayers at the Maya Devi temple. He will also be accompanied by Nepal's PM Deuba. The main place of worship is the Maya Devi Temple in Lumbini, which is traditionally believed to be the birthplace of Gautama Buddha. PM Modi will light a butter lamp in front of the Ashoka Pillar and give water to the Bodhi tree gifted by him during his 2014 visit to Nepal.
PM Modi will hold discussions with Nepal's PM Deuba on increasing cooperation in areas like hydropower, development and connectivity. After the bilateral meeting, the two countries are expected to exchange some Memorandum of Understanding (MoU) on cooperation in cultural and educational fields.
Highlighted PM Modi is on a visit to Nepal on Monday He will offer prayers at Maya Devi temple in Lumbini on the occasion of Buddha Jayanti PM Modi and Nepal's PM Deuba will discuss on increasing cooperation. On the occasion of Buddha Jayanti, Prime Minister Narendra Modi is on a visit to Nepal on…
Highlighted PM Modi is on a visit to Nepal on Monday He will offer prayers at Maya Devi temple in Lumbini on the occasion of Buddha Jayanti PM Modi and Nepal's PM Deuba will discuss on increasing cooperation. On the occasion of Buddha Jayanti, Prime Minister Narendra Modi is on a visit to Nepal on…