Janmashtami 2022: All About statue of Sri Krishna in Banshidhar Temple
Grand events have started in Mathura, Vrindavan, and Dwarka on the birth anniversary of Lord Krishna. Tableaux related to the pastimes of Natwar Nagar are being decorated. There are many such temples of Shri Krishna all over the world, whose decoration and grandeur are unique. But there is such a temple, knowing about which you will be surprised. The idol of Lord Krishna installed in this temple is made of 32 mana of gold (40 kg i.e. about 1250 kg in one mind). The divine darshan of this statue of Banshidhar makes the devotees happy. Every year on Janmashtami, people from far and wide come here for darshan and worship
Banshidhar Temple
The historical temple of Banshidhar is situated on the banks of the Banki river on the border of Jharkhand state, just 10 km away from Vindhamganj town, located at the extreme end of Sonbhadra district of Uttar Pradesh. There is a four and a half feet high statue of Lord Krishna here, which is seated on a huge 24-petal lotus flower built on the hood of Sheshnag, which is deeply buried in the ground. The Ashtadhatu statue of Sri Radharani is also installed next to him.
Banshidhar Temple Srikrishna Statue
The theft took place in this time around the year 1930. In this thieves stole Lord Krishna's flute and umbrella. Later the thieves who robbed went blind. He confessed to his crime, but the stolen items could not be recovered. The temple was renovated by the Birla Group in the 1960-70s.
The biggest feature of this statue of Lord Krishna is that to date no polishing has been done on it. Despite this, the brilliance of the statue has not faded. Wherever the temple is built first, after that the idols of the deities are installed. But first Lord Krishna came here, and after that, the temple was built. After the name of the temple, the Jharkhand government renamed the city Shri Banshidhar Nagar.
The Bansidhar Temple under the patronage of the Nagar Untari Raj family is a center of attraction for tourists from across the country and abroad. Here, on the lines of Vrindavan, the birth anniversary of Shri Krishna is celebrated with great pomp. In this, various leelas of Shri Krishna are also being staged daily.
Shri Banshidhar Mahotsav Event
Shri Banshidhar Mahotsav was started by the Jharkhand government with the aim of developing Shri Banshidhar Temple. The event took place in the year 2017 and 2018 in 2018. After this, Shri Banshidhar Mahotsav could not be organized by the state government for the last three years. For the first time the Banshidhar Mahotsav was inaugurated by the then Chief Minister Raghuvar Das and for the second time by Draupadi Murmu.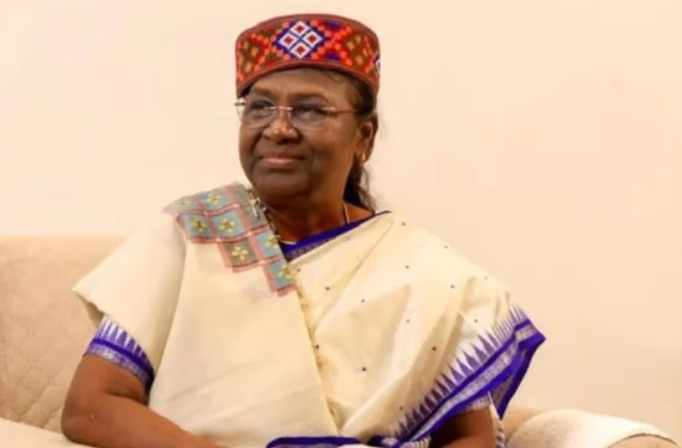 Temple inscriptions and the priest Sh. According to the book written by Siddheshwar Tiwari, in Samvat 1885, the exclusive devotee of Shri Krishna, the Maharaja of Nagar Garh. Bhavani Singh's widow Rani Shivmani Devi was absorbed in the devotion of Lord Krishna by fasting on Shri Krishna Janmashtami. In the middle of the night, Lord Krishna appeared in the dream of the queen and on the request of the queen gave permission to bring the city to Untari.
.
Grand events have started in Mathura, Vrindavan, and Dwarka on the birth anniversary of Lord Krishna. Tableaux related to the pastimes of Natwar Nagar are being decorated. There are many such temples of Shri Krishna all over the world, whose decoration and grandeur are unique. But there is such a temple, knowing about which you…
Grand events have started in Mathura, Vrindavan, and Dwarka on the birth anniversary of Lord Krishna. Tableaux related to the pastimes of Natwar Nagar are being decorated. There are many such temples of Shri Krishna all over the world, whose decoration and grandeur are unique. But there is such a temple, knowing about which you…